Methodology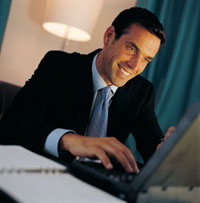 Resource management::
Translation continues to be an essential component in the process of human beings understanding each other. The huge database of translators held by Philotrans allows us to select the appropriate profile for the work required on a case-by-case basis: language combinations, specialist fields, IT tools, etc. or to search for "specific" profiles for given projects. We develop a real partnership with "our" translators so that they are committed to putting their best into the work they do … for you, for them and for us.
Project management::
Each project manager is allocated a portfolio of regular clients and becomes their privileged point of contact. They manage the translation project, select the translator (in-house or freelance) and receive the translation once complete. They are also responsible for internal quality control. Working closely with resource management, linguistic management, technical management and the sales department, the project manager is a guarantee of our added value.
Linguistic management::
In addition to perfect mastery of their mother tongue, our in-house translators work on a daily basis to maintain the quality of the translations processed by conducting regular checks on work outsourced to freelancers. They have also developed a management system aimed at efficient use of the terminology contained in the client's documentation or appearing on their website, for example, which is considered by default to be the primary "reference material".
Technical management::
Various electronic tools exist to help the translator in their work, the most well-known being automatic spellcheckers and grammar checkers. However, in certain cases, other computer-aided translation (CAT) tools are essential to ensure consistency of terms, for example, within one and/or between several documents. These are not in any sense "automatic translations" (available free on the Internet but should be used "for information" only) but are in fact tools that can be used to check another important aspect of quality: consistency between a company's various forms of media (website, brochures, leaflets, etc.)
IT management:
Philotrans can provide you with a free-of-charge management tool for translations, known as the CJM (Customer Jobs Management) system. This allows you to place your documents for translation directly on our server and to pick them up as soon as the translation has been completed. This way of working allows you to avoid the disadvantages of sending documents by e-mail: slow speeds, full mailboxes, confidentiality, spam, e-mails not received, etc.