Why choose Philotrans?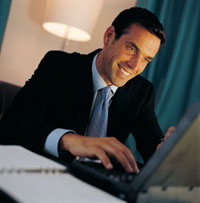 The Philotrans team has specific assets and strengths, particularly in the following areas:
professionalism, an ethical approach and compliance with commitments: deadlines, budgets, etc.
high-quality translation and excellent value for money
speed, flexibility, responsiveness, emphasis on customer relations
Your documents are given added value through the rigorous selection of translators, not only on the basis of their linguistic combinations but also in terms of their experience and sector-specific specialisation in the following fields:
finance, banking, insurance, labour law, construction, distribution, service industries, chemistry, pharmacology, biopharmaceuticals, dietetics, cosmetics, heavy industry, precision engineering, OEMs, railways, the automotive sector, aeronautics, sales & marketing, event organisation, sports, literature, IT, food-processing, food & drink, energy, waste management, arts & culture, museums, housing, architecture, new technologies, spin-offs, telecommunications, media, property, etc.
Accuracy, subtlety of meaning and above all the spirit of the source language will be perfectly respected as a document is transposed into the target language, thus imbuing it with the qualities essential to faithfully reflect the original message.