Our company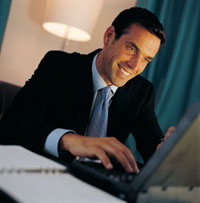 Philotrans is a committed, flexible and dynamic team with more than 15 years' experience. We provide reliable and fast turnaround of your translations, revisions and proofreading not only in the languages of Belgium but also in most of the world's other languages, including regional variations (English, Russian, Chinese, etc.).
Our Project Managers handle your requests, working with professionals (and if necessary certified/sworn translators) who only work into their mother tongue and only in subject areas with which they are fully conversant:
finance, banking, insurance, labour law, construction, distribution, service industries, chemistry, pharmacology, biopharmaceuticals, dietetics, cosmetics, heavy industry, precision engineering, OEMs, railways, the automotive sector, aeronautics, sales & marketing, event organisation, sports, literature, IT, food-processing, food & drink, energy, waste management, arts & culture, museums, housing, architecture, new technologies, spin-offs, telecommunications, media, property, etc.